Missions
Foreign and Domestic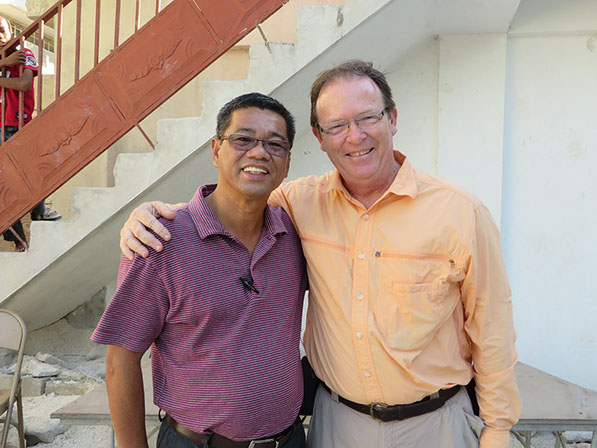 Foreign and Domestic Missions is a vital part of the ongoing effort at Amelia Baptist Church to spread the gospel of Jesus Christ to others who do not know Him as personal Savior.
For example, we reach out to people in the Amelia Island, FL community through the Salvation Army Hope House ministry, feeding the less fortunate, and the Set Free by the Sea ministry, as they work with alcoholics and drug addicts to help them find meaningful answers to their problems.   We also support The Nest, A Women's Center's efforts to save the lives of the unborn and minister to the needs of their pregnant mothers.
Regularly, we take a team to other areas of the USA where people are in need, such as Yonkers, NY and Matewan, WV.
We also travel to foreign countries like Port Au Prince, Haiti, where we are doing whatever we can to assist Sherrie Fausey at the Christian Light School, as she seeks to minister to the children of families who were devastated by the 2010 earthquake disaster, Hurricane Matthew in 2016 and Hurricanes Irma and Maria in 2017.
For your convenience in learning more information, simply click on the highlighted links in this text or find links to the websites of those ministries that have websites at the bottom of this page.