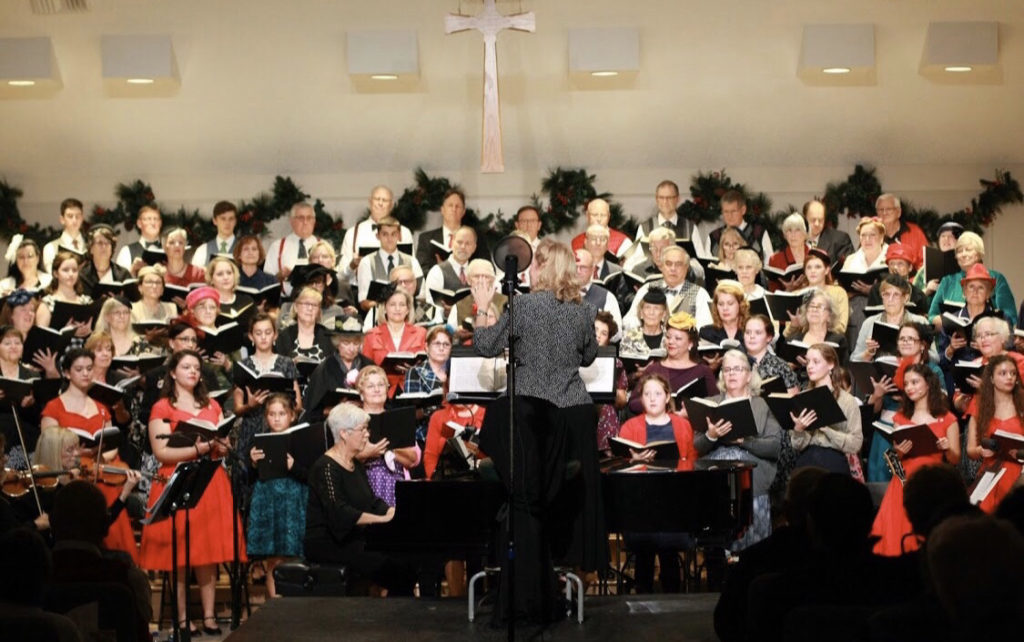 Worship Choir
The Amelia Baptist Church Worship Choir sings during the morning worship services.  They also sing with the Amelia Community Choir to present a concert on Good Friday as well as our annual Christmas production: "An Evening in December!"
This Good Friday, the ABC Choir is presenting special Lenten Worship Performances at 5pm and 7pm! Bring a friend! We would love to see you there!
Adult Choir rehearsals are held on Sunday afternoons at 4:30.
Ladies' Ensemble
Rehearsals: 1st Sunday each month at 4:30
Men's Ensemble
Rehearsals: 2nd & 3rd Wednesdays each month at 7:30
Orchestra
The Orchestra of Amelia Baptist Church performs most Sunday mornings during the worship service, as well as with instrumentalists from the area when the Community Choir sings special performances during the course of the year.  The entire group includes strings, woodwinds, brass and percussion.
Rehearsals are held on the last Saturday morning of the month from 9:30 to 11:00 and each Sunday morning at 8:25 before the Sunday School hour. God has given us talents to share!
If you are interested in participating in this wonderful Orchestra please contact Pamela Rudd Helton at PHelton@ameliabaptist.org