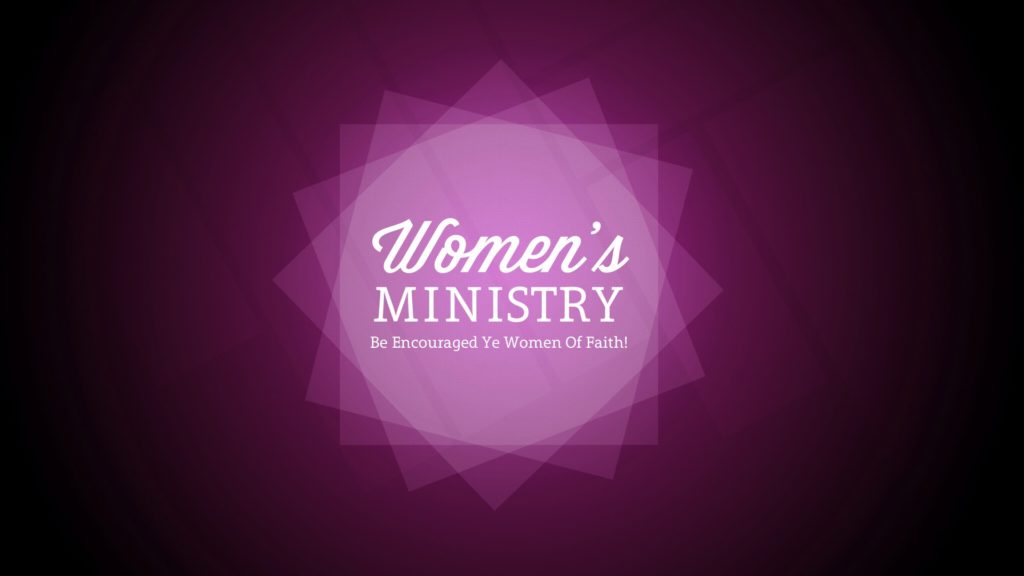 OPPORTUNITIES IN WOMEN'S MINISTRY
The Women's Ministry Team of Amelia Baptist Church is organized to reach women of all ages and disciple them in hopes of bringing about life changes that will glorify God.  Our desire is that women seek to know God's Word, live it and share it with others through prayer and fellowship.
Our purpose is to bring women to a more complete understanding of the Great Commandment and their role of loving the Lord with all our heart, soul, strength and mind. Our mission is to fulfill the Great Commission by reaching out to women of our community, showing them the love of God, with the hope of bringing them into a right relationship with Him.
Discipleship Opportunities: Tuesday Mornings 9:30am! Location: 1st Floor, Education Building Amelia Baptist Church. Leader: Donna Givens.
What is Women's Enrichment Ministry?
An emphasis based on a God-given, God-driven vision for reaching women and discipling them for life change. Effective, appropriately conducted ministries will lead women to seek God's Word, apply it, and share it throughout their daily living; to become "sold out" to Christ in every area of life, and to serve God with their whole heart.
Benefits of a Women's Enrichment Ministry:
Women grow in their relationship with the Lord.
The church grows numerically.
New women find their niche.
Meaningful relationships form.
Women are encouraged to discover, develop, and use their spiritual gifts.
Today's woman is ministered to.
Coordination and organization are provided for both in-reach and outreach to women.
Women receive woman-to-woman understanding and lay counseling.
Older women mentor younger women.
Entire families are affected as women are drawn closer to the Lord.
Women get help with fighting spiritual battles.
The Tasks of Women's Enrichment Ministry:
Our Women's Ministry exists to:
Equip local church women to enrich the lives of other women through Christ
Help women discover their God-given gifts for ministry, determine needs in their communities, and match those needs with their gifts of service
Lead women to accept Christ as Lord, become women of deep prayer, and become women who study the Bible and base their lives on the Word of God.
Organize/Coordinate two major annual women's events.
If you would like to know more about our Women's Ministry at Amelia Baptist Church, please contact Whitney.s.tanner@gmail.com